Fiction (Brazil & Portugal)
André Vianco is a Brazilian author whose books mix horror, thriller, fantasy and romance; many of his books include vampires. Since 2001, Novo Século, one of the very best Brazilian publishers, has published 12 books by him. Sales exceed 950.000 copies, which is more than Anne Rice and Stephen King get of their titles in the same period. His greatest commercial success is the book Os Sete (The Seven), which has sold over 230.000 copies and it has featured in magazines and television. A sequel, O Setimo (The Seventh), has already been published.
André Vianco is a writer who keeps the reader concentrated in his narrative, accessing the readers' unconscious in multiple layers, making them enchant, identify and symphatize with the plot and its characters, and then submerging "with" everyone in a dark and terrifying level.The author says that becoming recognized as Mr. Darkness was not an easy task. Although he is a specialist in terror and dark novels, André Vianco swears that he is not from darkness and claims that his inspiration comes from the books he has read (selecting Henry James as one of his literary inspirations in the art of composing and revealing characters), from movies he has seen and all the video games that he has mastered.
The Seven (Os Sete), by André Vianco
Some people don't believe in vampires…
A five-century old Portuguese ship, a caravel, is rescued from a wreckage site on the Brazilian coast. Inside the ship a mysterious silver box with a hidden secret is found: Seven corpses of those accused of witchery. Despite the warnings inscribed on the silver object, the staff of the History Department of the Soares University of Porto Alegre decide to violate the box in order to study the corpses. After all, what dangers could those seven corpses represent? None. But after the first of them awakes…
This novel by André Vianco drives the reader to an ancient world, where real murderers bear sharp fangs and fear the sun.
The Seventh (O Setimo), by André Vianco
A sequel to the bestseller The Seven.
A vampire, awaken after five hundred years, opens his eyes to a strange land, new and full of blood. The Seventh one decides to make Brazil his new home, and for such he will have to gather a real army of vampires to delimitate his territory, to show his power and combat hunters. He elects a newly-created vampire (Tiago) to be his guide, general and pupil.
Thirsty for blood and conquests, he proclaims himself the most powerful creature on Earth, the Seventh attracts, besides vampires, an unlimited number of enemies from this and the other world. Those enemies will make extra human effort, using, apart from guns charged with silver bullets, pointed teeth and paranormal powers.
The most bizarre show on Earth cannot stop.
Vampire King, vol. 1, Bento, by André Vianco
A night begins like any other night and becomes part of humankind's history, when half of all human beings fall asleep in a profound and unexplainable manner. Treated as an epidemic, the disease triggers an unprecedented chaos in cities around the world. The nightmare seems not to have an end when the proportion of humans free of sleep finds out they are sharing the night with the demons of darkness.
That world, new and dark, is shown through Lucas' eyes, a man who awakes to that appalling scenario and who will become, even against his wish, a powerful and venerated warrior, fighting against vampires and leading humans to the encounter of the four miracles that will free the Earth from the terrible curse.
Vampire King, Vol. 1, Bento, is one of the most acclaimed books by André Vianco; his fans love it both for the vertiginous adventure and the captivating characters. It is a certain passage to a world of fantasy and imagination.
Also already publishes are the sequels: Vampire King, vol. 2, Witch Tereza and Vampire King, vol. 3, Cantarzo.
---
Cristovão Tezza
Jabuti 2008
Prêmio-Telecom de Literatura em Língua Portuguesa 2008
Currently nominated for International IMPAC Dublin Literary Award
Cristovão Tezza was born in the town of Lages, Santa Catarina, in Brazil, in 1952, but moved to Curitiba when he was still a child. As well as being the author of over a dozen published works, for which he won several literary awards in Brazil and abroad, Tezza lectures at the Federal University of Paraná and writes for leading Brazilian newspapers and magazines. Tezza is currently one of the shortlisted authors for the International IMPAC Dublin Literary Award for his book The Eternal Son, which has already collected a number of other prestigious awards. So far his books have been sold to over 10 countries.
The Eternal Son, by Cristovão Tezza (2007)
Prize Jabuti – Best Novel 2008 (the most important Brazilian literary award).
Prize APCA – Associação Paulista dos Críticos de Arte – Best Novel 2007.
Prêmio Bravo! – Best book of the Year.
Prêmio Portugal-Telecom de Literatura em Língua Portuguesa 2008 – 1st place (the equivalent of the "Booker Prize" of the Portuguese speaking world).
Nominated (currently in the shortlist): International IMPAC Dublin Literary Award.
Rights sold to: Brazil, Portugal, Australia, France, Italy, The Netherlands, Spain (Catalan), Serbia, Mexico, Ukraine.
When his son Felipe was born with Downs' Syndrome in 1980, it came as a great shock to Cristovão Tezza. For years he concealed the fact that he had a disabled son, even to his closest friends. In O Filho eterno the author reveals how hard Felipe had to struggle for a place as his son. With admirable honesty and selfcriticism Tezza speaks of his relationship to Felipe, drawing parallels on his own existence as a writer, which in his teens was largely coined by ill success. Yet the novel comes across as neither sentimental nor misty-eyed. O Filho eterno is a book about failure, just as much part of being human as the relentless willingness to learn and not to give up. Towards the end of the novel, father and son sit down in front of the television to watch a football match, and it reads: "… the game continues. Neither of them has the vaguest idea of how it might end, and that is a good thing."
The authenticity of the narrator's voice in Cristovão Tezza's The Eternal Son lies not only in the truth behind the experience of the author, a linguistics professor, award-winning novelist and father of Felipe, a 26 year-old man with Down syndrome. The sober voice takes the reader through a host of anxieties, guilt, hopes, but finds that balance is possible by way of a merciless self-evaluation (…). – Folha de S. Paulo
An Emotional Mistake, by Cristovão Tezza (2010)
Rights sold to: Brazil, The Netherlands.
As Beatriz opens the door to Paulo Donetti, an author she met the night before at a dinner, his opening words are: "I've made an emotional mistake. I've fallen in love with you." Donetti had rung his admirer straight away in the morning to arrange a meeting. He wished her to copy edit his latest novel and they decided to discuss the details of the job in person. However, conversation now seems to drag along. Donetti is hardly interested in Beatriz's reaction to his abrupt declaration of love. Both characters seem lost in thought, shy and overcautious in their choice of words. They are both caught up in their respective past. Never ceasing to analyse their own selves and imagining how they would tell somebody else about this unusual situation. An Emotional Mistake tells of the very first hours these figures who are so used to live in solitude share together. Carefully and gradually Donetti and Beatriz attune to one another and reveal a little about themselves. Though nothing much happens, these hours are charged with fears, desires and hopes and are of a great intensity. Cristovão Tezza is a master at creating two extremely lively characters within the shortest time frame, in whose minds past memories and observations fuse with ideas for the future and thereby unveil their personalities in all their contradiction.
… the novel broadens the premises of realism, forcing it to show its reverse side – in the same way that firecrackers only prove their splendour once they explode. – Pernambuco
Um erro emocional initially seems to promise an intensive debate on relationships. But in its unique way, the novel reveals itself as a romantic comedy. Despite all calamities in their past, the characters amuse themselves at all times in their imaginary thoughts and dialogues. From misery always arises laughter. – Valor econômico
In this game, Tezza truly demonstrates his literary finesse – with remarkable speed and rhythm the words in the minds of the characters are followed by those actually spoken, leaving behind a feeling of dizziness and curiosity. – O Estado de S. Paulo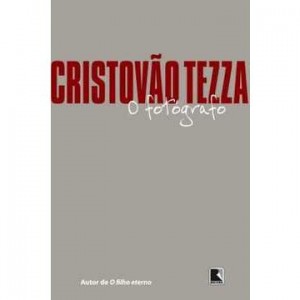 The Photographer, by Cristovão Tezza (2004)
Prize of the Academia Brasileira de Letras 2005 – Best Fiction.
Prize Bravo! Best Book 2005.
Rights sold to: Brazil.
The Photographer renders a day in the lives of five inhabitants of the city of Curitiba on the eve of the presidential elections in the year of 2002. A photographer receives the rather mysterious assignment to secretly capture a young woman named Íris on camera. He takes a growing interest in the woman and finally introduces himself to her. His own life is marked by a marital crisis since his wife Lídia is indulging in an affair with her professor. The professor's wife on the other hand turns out to be the psychologist treating Íris. O Fotógrafo tells of a single day from five very different perspectives and reveals a middle class that is no longer so certain of its moral values.
---
Dulce Maria Cardoso
European Union Prize for Literature 2009
PEN Prize 2010
Dulce Maria Cardoso was born in Trás-os-Montes, in Portugal. She spent her childhood in Angola and returned to Portugal in 1975. She studied Law and wrote scripts for cinema. Campo de sangue is her first novel for which she received the Grande Prémio Acontece. In 2009 she was awarded the European Union Prize for Literature for her novel My Feelings (Os meus sentimentos). In 2010 she won the PEN Prize for her novel Sparrow Ground (O chão dos pardais). Rights to her works have been sold to over 10 countries.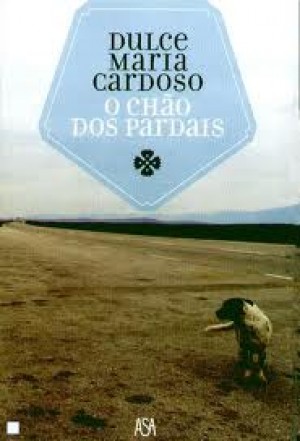 Sparrow Ground, by Dulce Maria Cardoso (2009)
2010 PEN Prize.
Rights sold to: Portugal, Italy, The Netherlands.
Afonso is an extremely powerful man, perhaps nothing can get to him – except he years that pass and age him almost as much as anyone else. For a long time the only youth he has known has been in the bodies of his lovers. In Sofia for instance, who hates him and loves Júlio. Meanwhile his wife, Alice, has given up, not even she really knows what she has given up. Their children have grown up and left, without leaving. Their daughter Clara translates useless books and falls for Elisaveta. Their son Manuel is a plastic surgeon, waiting to be sentenced to a postponed love for a distant woman whom he meets on his computer screen. The novel begins with the preparations for Afonso's sixtieth birthday party. Before and after the party, before and after the tragedy that ruins it, the novel explores the forces that throw some characters up against others, whether to love or hate each other. Not forgetting, among all these forces, the vertical force of gravity that sends all the falling bodies sprawling on the ground. Even so, it seems it should be easy to be happy. Yet the characters almost always run smack into an incapacity for happiness. A strange and surprising inability that stops everything and leaves them uncommunicative.
. . . we are brought into contact with a complex range of feelings, making Sparrow Ground (O chão dos pardais) a book to be savoured and digested slowly. The work's lustre comes, above all, from the authenticity of the writing.
The ground of the path the author opens for us is made of gold, the reading experience makes us complete. We await more from her. – Os meus livros
In a certain way this is a book about giving up. About someone who desists from killing and someone who desists from living. About the impossibility of knowing what is true in the biography of someone's life (because the human being is radically opaque), and about the difficulty of bodies dealing with each other, and about mistakes, which this beautiful novel pins down with a melancholy exactitude. – LER
Sparrow Ground is a book to read and immediately re-read . . . – Público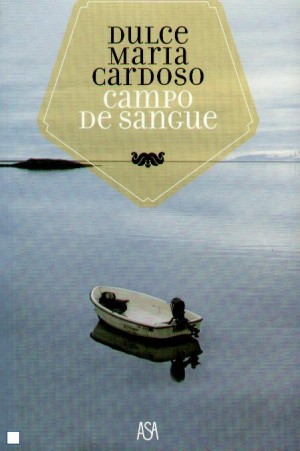 Field of Blood, by Dulce Maria Cardoso (2002)
Rights sold to: Portugal, Brazil, Argentina, France, Italy, Spain.
Four women, who have nothing to say to one another, wait nervously in the dim light of an inhospitable room. Four women, all of whom have a special relationship to the man who committed a murder: his mother, his landlady, his ex-wife and a young girl who is expecting a child from him. The events unfurl in the form of flash-backs in which the relationships of the individual women to each other are highlighted. The narrative returns repeatedly to the point of departure. Except for Eva, the murderer's ex-wife, no one in this unusual and profound novel has a name.
The man and Eva, who come from poor families, separated six years ago. Although Eva married a rich man immediately afterwards, they continue to meet like lovers. As his wife, she had worked to keep them both, and now as his ex-wife she continues to finance him with her new husband's money out of exaggerated, almost demented love, it is said. One day the man murders a woman he does not know by stabbing her several times in the chest. Afterwards he explains that she was his girlfriend and that he wanted her heart. Beauty and loneliness can also cause a person to lose their mind.
In an objective and yet poetic language Dulce Maria Cardoso describes a world of hopelessness and repressed feelings, in which everything is a deceptive game, in the search for a truth that does not exist.
Campo de Sangue is a literary magic machine, bewitching and reliable. – Público
Campo de Sangue has a magnificent formal accuracy (…) fascinating in its rhythm and interweavement of monologues (…) admirable aesthetic mechanisms (…) an assured and enriching style. – Diário de Notícias
A strong, almost painful story. – Grande Reportagem
My Feelings, by Dulce Maria Cardoso (2005)
2009 European Union Prize for Literature.
Rights sold to: Portugal, Bulgaria, Croatia, France, Greece, Italy, The Netherlands, Serbia.
Her second novel, My Feelings (Os meus sentimentos), revolves around the character of Violeta, a middle-aged woman, who earns her living as a sales representative for hair removal products. At the very beginning of the novel she suffers a heavy car crash. Until the end the reader can't be sure, whether she has survived. Her conscience, however, lives on and scenes of the past are moving before her inner eye, which overlap each other and are mixed up with events just before the accident. Her French-speaking mother, with a beauty ideal that Violeta could not live up to with her unshapely big body, reappears, as well as her father, who was denounced by his illegitimate son during the revolution. She remembers the difficult discussions she had with her daughter Dora, who was idolized and spoilt by her grandparents, for being so different from her mother. Having been freed from the burden of her existence, Violeta, who was often called a scarecrow by people on the street due to her conspicuous presentation, now takes a sharp look behind the façade of her fellow human beings. My Feelings captivates the reader by the exceptional narrative talent of Dulce Maria Cardoso and her poetic and precise language. With empathy rather than sentimentality she creates lively characters and draws an unsparing portrait of today's society.
For Dulce Maria Cardoso´s books are similar to being caught up in a whirlwind, images emerge, voices resound, her style is magical and one cannot let go. Without doubt, her novel is inventive and I have sensed nothing comparable since my youth when I discovered the works of Llansol or the early novels by Saramago. – Público
Loin du folklore,… d'une grande originalité narrative, ce deuxième roman époustouflant de Dulce Maria Cardoso invite d'abord à un dépaysement littéraire à l'avant-garde des lettres portugaises. – Lire
Elle écrit comme un artisan travaille la matière : ciselage, polissage, pour une oeuvre d'un seul tenant, pleine de reliefs et de reflets ; l'intensité avec laquelle elle renvoie les lumières et les sons de la vie restera parmi celles qui nous marquent durablement. Le Matricule des Anges Cardoso wrote an imploring novel that you should read in as less sessions as possible. – De Standaard
Every word is in its right place. The result is pure music. – De Volkskrant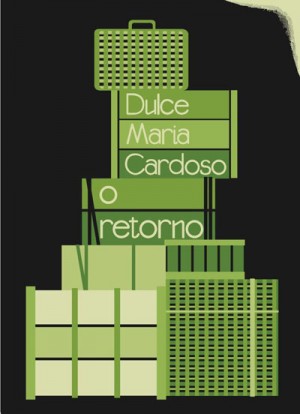 The Return, by Dulce Maria Cardoso (2011)
Rights sold to: Portugal, Brazil, France, Italy.
1975 Luanda, Angola; the de-colonization ignites hatred and war. Within only a few months, more than half a million Portuguese flee back to Portugal, where revolution is at its peak. Many of the returned have nobody to accommodate them, and they are generally received with suspicion and hostility. Rui is 15 years old and has fled from Luanda together with his mother and sister. Just before their departure the father was arrested and nobody can say whether he will be able to join them later. For over a year, the family lives in a small room of a 5 star hotel in Lisbon, bursting with retornados and increasingly run-down. O Retorno deals with this year at the hotel, which acts as a sort of stage for a tragicomedy with an unpredictable outcome. Angola is always present though the past seems to become more and more remote. During this year of waiting Rui experiences despair, grief and anger, but also hope. O Retorno is an expertly structured, linguistically impressive novel about loss and growing-up. It tells of absurdly funny situations and portrays the difficulty of being able to distinguish between victim and perpetrator.
Dulce Maria Cardoso demonstrates narrational accuracy as well as a most admirable stylistic lucidity. – Revista LER
---
Ronaldo Correia de Brito
São Paulo Prize for Literature 2009
Ronaldo Correia de Brito was born in Ceará in northeast Brazil in 1951 and now resides in Recife. A practising doctor, he has published the highly acclaimed collections of stories Faca (2003) and Livro dos Homens (2005). He is also the author of theatre plays and works for various magazines.Ronaldo Correia de Brito was awarded a scholarship as writer in residence at the University of Berkeley, California, in 2007. Galiléia is his debut novel, for which he was awarded the prestigious São Paulo Prize for Literature in 2009.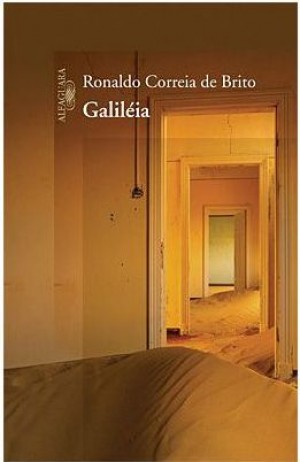 Galilee, by Ronaldo Correia de Brito (2008)
2009 São Paulo Prize for Literature (one of the top Brazilian literary awards).
Rights sold to: Brazil, Argentina, France, Israel.
The cousins Ismael, Davi and Adonias are cutting across the Sertão in the Northeast of Brazil on their way to visit their grandfather Raimundo Caetano, the fatally ill patriarch of the fazenda Galiléia. All three have spent parts of their childhood on the fazenda, yet later did all they possibly could to break ties with the abundant members of the family. Having spent a few years in Europe and in the United States they have set up their lives in São Paulo, Recife and Norway respectively. Back on the old and decaying farm, a "fazenda", of the once wealthy family, they are caught up by the past and its tales of betrayal, adultery and vengeance. It soon becomes painfully clear, that they never truly escaped the violence and family secrets they had struggled to forget and suppress for all these years.
Grabbed by suspense, the reader's heart will take delight in the prophecies, the half-dead, the quiet of the Caatinga vegetation. The narrative is as dense and as tough as the rocky soil of the Sertão. – O Globo
In his debut novel … he cuts out the bible and as with a conundrum, reassembles all the parts with great aptness and above all sensitivity. – Folha de S.Paulo
Like the famous collection of stories by Borges, the novel by Ronaldo Correia de Brito is a book of sand. Once read through to the end, it leaves our hands dusty. – O Globo
His method of construction is cinematographic. In a lean, sparing and reduced manner, he combines the fragments of traditional oral storytelling and with the rubble of the ruins in the Sertão and of the classic tragedy he erects a literary cathedral. – O Estado de S.Paulo
---
Álvaro Cardoso Gomes was born in Batatais, in the state of São Paulo in Brazil, in 1944. He has a PhD in Portuguese language and Portuguese Literature from one of Latin America's best universities, the University of São Paulo (USP). He has taught Brazilian Literature at the University of California, Berkley, and taught Portuguese Language at Middleburry College in the United States. He served as pro-chancellor at São Marcos University, where he currently teaches. Novelist, poet and critic, he has written more than sixty books. Among his best known titles is O sonho da terra (The Dream of the Land), which was awarded the prestigious Nestlé Prize in Brazilian Literature. A series of crime novels is his latest literary project.
A Real Gem, by Álvaro Cardoso Gomes (2011)
This is the third crime novel starring investigator Douglas Medeiros, an extremely honest member of the widely corrupt Brazilian police force. This time investigator Medeiros is working as a private detective, because he has been suspended from the Police after he killed a criminal (in self-defense). The private investigation case he gets starts innocently enough, as he is hired to find a stolen diamond, the rarest diamond in the world. Things soon turn ugly, however, as the owner of the diamond, an eccentric old lady, is kidnapped while with Medeiros. Investigator Medeiros feels guilty for not having been able to prevent the kidnapping, thus saving his millionaire client becomes a matter of honor for him. And if things weren't difficult enough for Medeiros, his archenemy, Morganti, one of the drug trafficking bosses of São Paulo, is trying to hunt him down.
This book is written in the first person. Private eye Medeiros describes the crime infested dark streets and his own melancholy in a manner that brilliantly pays homage to the film noir style. While the writing is excellent and the is style familiar to most fans of the crime genre, the setting in Brazil – soon to host the football World Cup and the Olympics – is new and makes these novels fresh. The corruption of the Brazilian Police is well documented by the Western media, yet it is rarely covered in fiction. Álvaro Cardoso Gomes plays with this image of the corrupt cops, but has chosen to highlight the fact that not all the police are bad. While violent events are told in a graphic, yet matter-of-fact, way, the overall tone of the investigator Medeiros crime novels is light and even humorous – the Nordic reader might find similarities in the humor with that of the Finnish author Matti Rönkä.
A Real Gem has references to a real life – and in Brazil legendary – murder case known as the "The Cuba Street Case" (Caso da Rua Cuba), in which a man was for ten years falsely under the suspicion of having murdered his own parents; for the international reader, however, it is not necessary to be familiar with the case.
The Black Squad, by Álvaro Cardoso Gomes (2009)
The daughter of a rich entrepreneur from Sao Paulo ends up in the hiding place of a drug dealer called Nenzinho, who is the leader of an organized crime syndicate known as the "Black Squad". Inspector Medeiros, from the 113th Police Department, in the suburb of Campo Grande, is called to bring the girl back. In order to sneak into the "Squad's" headquarters, Medeiros, who is thoroughly straight and honest (unlike many of his Brazilian colleagues), is forced to become a renegade from the police and act outside the law, having only his courage and cleverness to count on. This inevitably leads into a tough existential crisis amidst chaos and violence, not to mention the additional suffering caused by a great romantic loss.
In his second crime novel, Álvaro Cardoso Gomes creates a classic detective story, with raw language and frenetic rhythm, centered on a character which follows the same line as Philip Marlowe, Sam Spade and Mike Hammer. While being filled with references to Medeiros' fictional universe, the book uses all the power of the genre to create a world that is very realistic and extremely brutal: the world of organized crime, drug trade and police corruption, all in the dark outskirts of São Paulo, Brazil. The brutality of the crime world is countered by humor, making the novel a joy to read.
Pages: 360 | Publisher: Globo